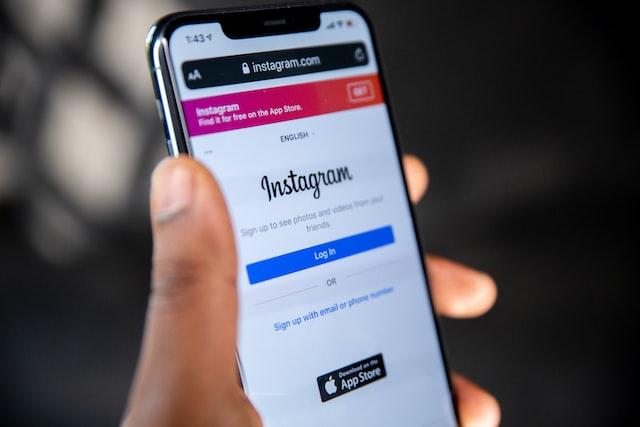 Instagram is one of the largest and most popular social media platforms in the world. With over 1 billion monthly active users, it is a great platform to advertise your business and reach a large number of potential customers. However, advertising on Instagram can be overwhelming, especially for beginners. In this beginner's guide to advertising on Instagram, we'll cover everything you need to know to get started.
Understanding the Advantages of Instagram Advertisingkey
Large and Engaged User Base: As mentioned earlier, Instagram has over 1 billion monthly active users. This means that you have a large pool of potential customers to target.
Visual Platform: Instagram is a visual platform, which makes it perfect for businesses that have a strong visual component, such as fashion, beauty, and travel.
Targeting Options: Instagram offers a variety of targeting options, including demographics, interests, behaviors, and more. This allows you to target your ads to the right audience and improve the chances of success.
Cost-Effective: Compared to traditional forms of advertising, Instagram advertising is relatively cost-effective. You can start with a small budget and adjust your spending as needed.
Setting Up Your Instagram Business Account
To start advertising on Instagram, you need to have a business account. If you already have a personal account, you can easily switch to a business account by going to your profile, tapping the three lines in the top right corner, and selecting "Settings." From there, select "Switch to Business Account."
Once you have set up your business account, you will have access to additional features, such as the ability to run ads, see insights about your followers, and more.
Creating Your First Instagram Ad
Instagram offers several types of ads, including photo ads, video ads, and story ads. For this beginner's guide, we will focus on photo ads, as they are the easiest to create.
To create your first Instagram ad, you will need to use Facebook Ads Manager. This is because Instagram is owned by Facebook and all Instagram ads are managed through Facebook Ads Manager.
Here are the steps to create your first Instagram ad:
Log in to Facebook Ads Manager
Click "Create" and select "Ad"
Choose your campaign objective (e.g., awareness, consideration, conversion)
Set up your target audience and budget
Choose your ad placements (e.g., Instagram, Facebook, Audience Network)
Create your ad (e.g., upload an image, write a caption, include a call-to-action)
Review and submit your ad
Tips for Creating Effective Instagram Ads
Use High-Quality Images: Make sure your images are clear, visually appealing, and high-quality. This will help your ads stand out and attract more attention.
Keep Your Message Clear and Simple: Your ad should have a clear message that is easy to understand. Avoid using too much text or complex language, as this can be overwhelming for users.
Include a Call-to-Action: Encourage users to take action by including a call-to-action (e.g., "Shop now," "Learn more," "Sign up").
Monitor and Adjust Your Ads: Monitor the performance of your ads and make adjustments as needed. This can help you improve your results and get the most out of your advertising budget.
Advertising on Instagram can be an effective way to reach a large and engaged audience. By setting up a business account, creating your first ads, and following best practices for ad creation, you can successfully advertise on this popular social media platform.
Remember to always monitor and adjust your ads as needed to ensure that you are getting the best results. Experiment with different types of ads, targeting options, and budget levels to find what works best for your business.
Instagram advertising can be a great way to reach new customers and grow your business. With this beginner's guide, you now have the knowledge and tools to get started and see success with your advertising efforts on this powerful platform.