Instagram has become one of the most popular social media platforms today. Apart from sharing photos and videos, Instagram can also be used to promote businesses or brands. However, with over one billion active users on the platform, it can be challenging to grow your Instagram following. In this article, we will discuss 10 quick and easy ways to get more Instagram followers.
Optimize Your Instagram Profile
Your Instagram profile is the first thing that people will see when they visit your page. Therefore, it's crucial to make a good impression. Ensure that your profile picture, username, bio, and website link accurately represent your brand. Use a clear and concise bio that summarizes what your brand is all about.
Post High-Quality Content
Posting high-quality content is essential to attract and retain followers. Use a high-quality camera or smartphone to take photos and videos. Pay attention to lighting, angles, and composition. Also, keep in mind that Instagram's algorithm prioritizes visually appealing content.
Post Consistently
Posting consistently is another way to grow your Instagram following. Consistent posting shows your followers that you are active and engaged. However, don't post too frequently, as this can annoy your followers. Two to three posts per day are enough to keep your followers engaged.
Use Relevant Hashtags
Hashtags are a great way to increase the visibility of your content on Instagram. Use relevant and specific hashtags that relate to your brand and the content you post. Avoid using too many hashtags, as this can come across as spammy.
Engage With Your Followers
Engaging with your followers is essential to build a community around your brand. Respond to comments, like and comment on other users' posts, and use Instagram's features such as polls, questions, and quizzes to engage with your followers.
Collaborate With Other Instagram Users
Collaborating with other Instagram users is an effective way to expand your reach and gain new followers. Reach out to other users in your niche and collaborate on posts, stories, or giveaways. This not only helps to increase your followers but also helps to build relationships with other users.
Use Instagram Ads
Instagram ads are an excellent way to reach a wider audience and gain new followers. Use Instagram's ad platform to create ads that target your desired audience. Instagram ads can be in the form of photos, videos, or stories.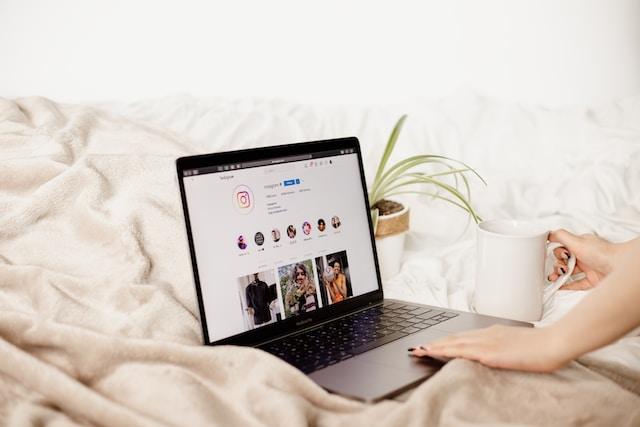 Host Contests and Giveaways
Hosting contests and giveaways is an effective way to engage with your followers and gain new followers. Create a contest or giveaway that requires users to follow your page and tag their friends in the comments. This helps to increase your reach and visibility on the platform.
Cross-Promote Your Instagram Page
Cross-promoting your Instagram page on other social media platforms can help to attract new followers. Share your Instagram handle on your other social media pages, website, or blog. This helps to direct traffic to your Instagram page and increase your followers.
Analyze Your Instagram Insights
Analyzing your Instagram insights is essential to understand what works and what doesn't. Use Instagram's insights feature to track your follower growth, engagement rate, and top-performing content. Use this data to optimize your content strategy and grow your following.
Growing your Instagram following takes time and effort. However, by implementing these 10 quick and easy ways, you can increase your visibility, engagement, and ultimately gain more followers. Remember to always create high-quality content, engage with your followers, and analyze your insights to optimize your content strategy.